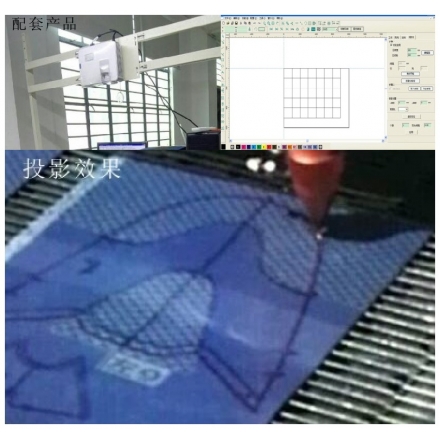 Projection position cutting system
Projection position cutting system is for leather, trademarks, kapplique laser cutting. The cutting graphics will be projected to the cutting table in real size, to realize automatic projection alignment cutting. It is intuitive, convenient, time and material saving for user.
Description
Specifications
● Support cutting graphics real time projection, support to change the background color of projection and the color of the cutting pattern
● Support to correct the projection position offset, can be installed double, double head move each projection
● Support AI, PLT, BMP, DST, DSB, DXF etc.
● Support multiple languages and custom development